Manos Amigas

---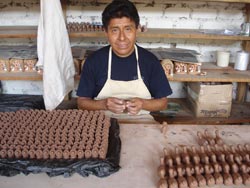 Manos Amigas is a Fair Trade organisation dedicated to the exportation of handicrafts and alternative tourism, created in 1991.
One of the aims of the organisation is to allow Peruvian art to be known through the exportation of a great variety of handicrafts made by talented hands of the artisans from various places in Peru.
Manos Amigas contributes to the technical and economic development of the artisans by paying fair prices and is also involved in the ongoing actions of social responsibility with the needy children of Peru.
WFTO - Guaranteed Fair Trade member