Fair Trade, Eco-friendly, Ethical & Recycled Gifts

As a fair trading company we believe it is possible to trade fairly and ethically whilst benefiting artisans and craftsmen. Shared Earth is one of the UK's leading suppliers of Fair Trade, eco-friendly, recycled/re-made and ethical products, selling a wide range of gifts, home and fashion accessories, furnishings, jewellery and games. We buy from approximately 40 suppliers in countries across the world, and release hundreds of new lines each year.
---
Featured Ranges
---
New Products
Fair wages and working conditions for the artisans

We ensure that the artisans who make our products get a fair wage, their workplace is safe, that there is no exploitation (for instance of children), that women are treated equally, and that the community and those most in need of work benefit from our trade.
We encourage the use of sustainable materials, and offer a large selection of recycled Fair Trade products.
Not all our products are Fair Trade; some we buy because of their eco credentials. Others we describe as 'ethical' because whilst the supplier has not reached the high standards of Fair Trade, we are happy that they trade in an ethical manner where staff are treated fairly, the workplace is safe and there is no exploitation of women and children.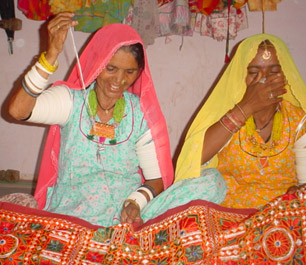 Many of our products are bought from suppliers who are members of the World Fair Trade Organization (WFTO), or who have been recommended by other WFTO members. Many have been set up as non-profit organisations to enable small-scale producer groups to export effectively, and to help them develop products for larger markets like the UK. Most producers are organised in family groups or co-operatives, often in rural areas or small towns, are highly skilled in their craft but have little experience of selling beyond a local market.
Product Ethics