ECO-FRIENDLY/SUSTAINABLE

---
Lots of products we sell could be described as 'eco-friendly', including those which are recycled. But products don't need to be recycled to be eco-friendly. Sustainability - the ability to replace the material the product is made from, again and again over the years, without harming the environment - is a key factor when we decide which products to buy. Here, we include a few ranges which we particularly recommend.
Below are just a few examples. See more >>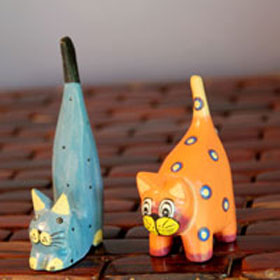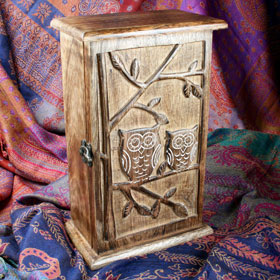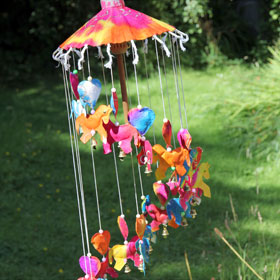 ---
Jeremy Piercy, founder of Shared Earth, writes
It was really exciting to visit Bali in the early 90s and find we could transfer our greetings card designs on to pencils and other crafts, using a wood called Albesia. This tree only takes about 7 or 8 years to grow; one of the artisans described it to me as a 'weed' which people were glad to remove from their gardens and villages. Whilst recycling is important, many products can't be made from recycled materials, and it's vital that we try to buy products which are sustainable ('eco-friendly' is another term commonly used). Fair Trade is about improving people's lives, but there's no point in this trade if orders dry up because the material used won't last, or communities are damaged or destroyed because the environment is not respected. (It's highly unusual for products to last so long, but you can still see some of these pencils on our website today, as well as many other products made from Albesia wood).
Just entering this part of our website shows you must be at least interested and maybe keen to support environmental values. It's not just businesses and politicians who make change, individuals too can make a difference. You are in the right place! I hope you enjoy looking at the products we have here. Your purchases will not only benefit the artisans who make them, they will also not have a negative effect on the environment, as so many products do that we see in the shops around us.